Let me guess, you've heard about self-storages before but never really had any reason to use it until recently. You're probably also wondering where do you start and which facility is right for you. What unit sizes would you need and what to look out for and what not to look out for. While all these questions are great to keep in mind, this article will help simplify some of these questions to help you decide which facility is right for you. With that said, understand that a self-storage is a great way to save and preserve your belongings. People typically use self-storages for a variety of reasons such as clearing up space in their home or apartment. While others may view a self-storage as a temporary solution for their moving transitions. Regardless of what your case may be, we can all agree that keeping your belongings safe is one of the most important factors when deciding which storage facility to sign up for. With that said, let's check out the 5 simple starter tips for beginner self-storage renters.
1) Find a self-storage facility with several security features – such as 24/7 video surveillance, electronic pin access gates, alarm systems, well-lit facility and more. These are some security related features you should definitely look for at any facility. Another tip to keep your eyes open for is how tidy the facility is, both inside and outside. The more well-kept a facility is generally translates to how regulated the overall facility is maintained. This is typically a good sign. Another great sign of a secured facility is if they have an on-site employee 24/7 as it'll help bring in a physical presence to help deter potential shenanigans.
2) Find out if the self-storage facility offers insurance – whenever a facility offers insurance, that's always a good sign. It shows that the facility is confident in securing your belongings. Additionally, having insurance on your belongings is always good to have in case a security breach occurs or your belongings are damaged. It's highly recommended to ensure your belongings if you plan on storing your items for a long period of time.
3) Find out whether your belongings are sensitive to the environment – in other words, if you're renting an outdoor storage, it's important to make sure that your unit is completely sealed and secured to prevent any damages from the environment such as the weather. Depending on the items you plan on storing, a climate controlled storage unit is typically the best option. Without proper environmental protection, you belongings may be in danger of damages from such elements as floods, fires and rust.
4) Find yourself a secure lock – one of the most important security measures you can do is to take matters into your own hands. While a lock may seem like the most obvious signs of security, people tend to not take into consideration the lock quality. Keep in mind that some facilities may require you to bring your own security lock for your own protection while other facilities have their own security measures to ensure your belongings are safe.
5) Find yourself a notebook or something to record your items – it's important to keep a map record of where your belongings are located. This'll ensure that no one has been in your unit and that it was exactly as you had left it. Additionally, having a record of your belongings is great because it'll help you stay organized come time to move. Another important reason why you should keep a record of your belongings is in case of an insurance claim.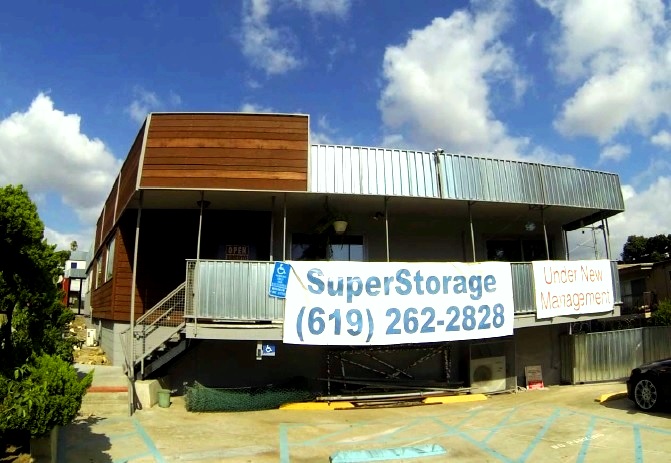 These are the 5 simple starter tips for those who have never rented a self-storage unit before. Take into consideration some of these helpful tips in figuring out your self-storage facility. A secure self-storage facility is important to have as it'll help give you the peace of mind. Here at SuperStorage San Diego, we have video surveillance, alarm systems and an electronic pin-code access entry gate to ensure your belongings are properly secured. SuperStorage San Diego offers a wide variety of secured storage units in San Diego, California to help maintain your peace of mind. To find out more information about our self-storage facility, please contact 619-262-2828 or visit http://superstoragesandiego.com/ today!