Over the past two years, workers have experienced a massive shift in where they work. If you're a white-collar worker and all you need is a computer, a phone, and an internet connection to get work done, you now likely have more freedom to do your job than ever.
If you're one of the people who can now work from home, you should count yourself lucky. However, while other people are probably envious of your flexibility, your reality may be very different.
Not everyone had a nice, big home office waiting for them before COVID-19. People are making do on dining room tables and sitting on their beds. But if you want to get more work done, nothing beats a dedicated space. If you have a small space for an office, there are things you can do to make it comfortable and productive.
Take advantage of modern technology and storage options to create a new home office that you'll love. Of course, it will take some work, but you can design a space where you won't have to scramble and kick people out of the room before your next work call.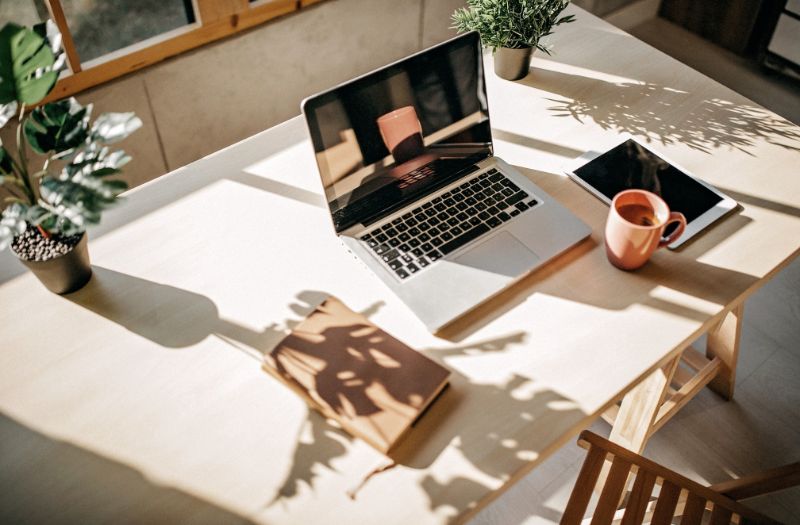 How Technology Saves You Space
Younger workers are used to doing everything on their phones. For older workers, going digital is usually more of a challenge, so you're going to have to move in phases. However, the payoff is worth it if you make an effort.
By switching to a digital calendar, notes applications, and online storage, you can eliminate many of the trappings of traditional office space. For example, you will need fewer filing cabinets and cork boards because everything you need will be digital.
Before you set up your office, or if you feel like your office is too cluttered, take a look at what you can use in terms of software or even hardware to save some space. For example, taking pictures of your important documents and saving them in the cloud or on a local hard drive will save you a lot of room. It will keep your desk cleaner and make your small office feel bigger.
Keeping Things Tidy Improves Your Office
Increase your space by keeping things clean. When it comes to your home office, clean means good wire organization, things put away in drawers and taking those dirty cups to the kitchen.
The more you clean, the better you'll feel as you work, and you can transform any corner of your home into the professional setting that you need to focus on your job.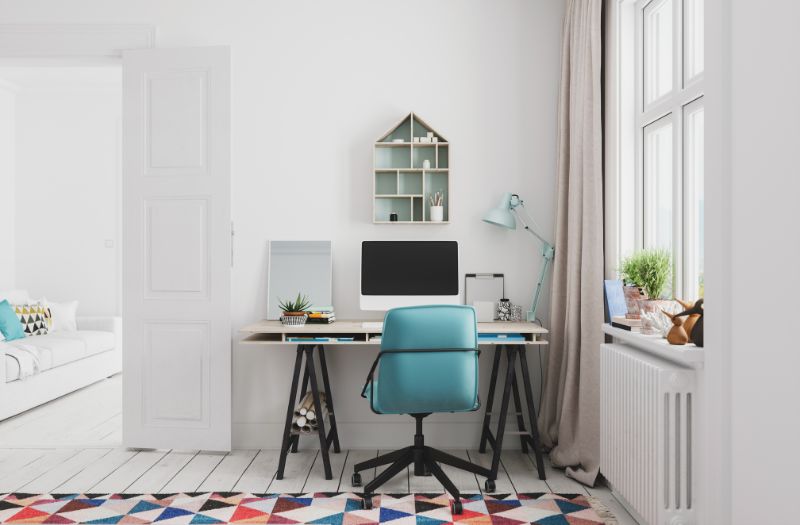 Choose the Right Furniture
The desk and chair you ultimately decide to use for a home office will greatly impact how your space feels. You need a desk that's big enough for you to work on, but that won't monopolize whatever room you're in.
Desks
These days, you can buy desks in corner configurations to take advantage of unused spaces in your room. For example, if you've got an empty corner in a bedroom or the living room, you can put a desk there and make it your work area.
Office Chairs
We all love the idea of a large comfortable office chair that we can sit in all day, but that's not very realistic when you are in a small space. Large office chairs on wheels become a distraction from your interior design.
Instead, stick with a chair that fits your home's aesthetic. It will help your office blend in even when it's in a place like your bedroom. If you must, borrow a chair from the dining room table and put it back once you're through.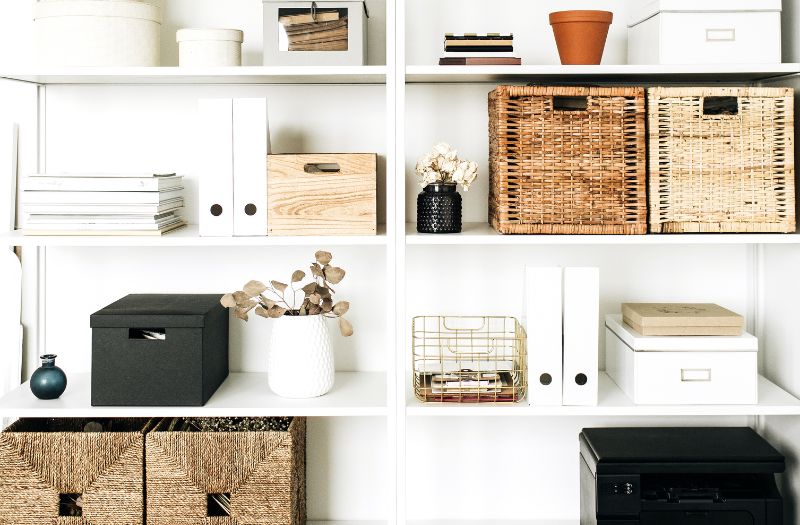 Use the Wall for Storage
If you need ideas on where to put your laptop, folders, hang your monitor, etc., you should consider using the wall space around your workstation. Install hooks and pegs that will help you organize your work items.
The right hooks and shelves make storing things vertically much easier, and they'll look fantastic too! The best part is that they are easy to install and will hold whatever you need.
Vertical storage is extremely handy if you're working on a multi-purpose desk that doubles as your vanity or something similar.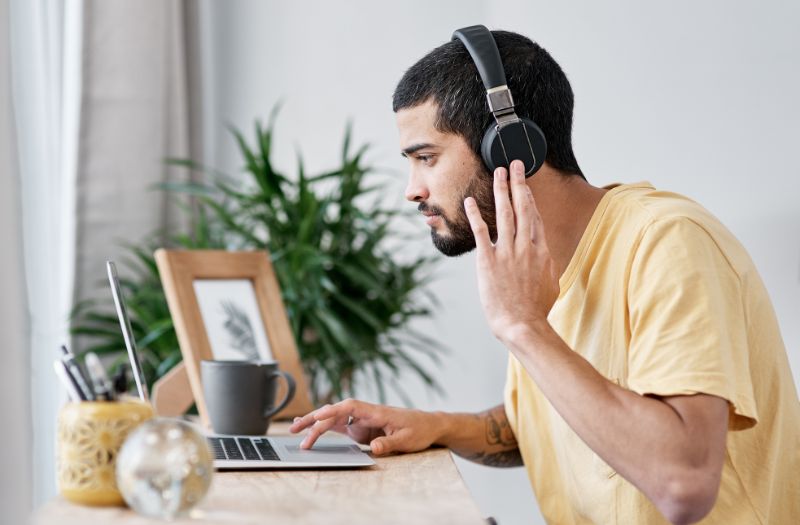 Buy Some Noise-Cancelling Headphones
Sometimes it's impossible to escape the hubbub of a busy home. If you have kids and have worked at home, you know how difficult it can be to minimize noise. It's easy to feel like you spend half of your time screaming at other people to stay quiet because you're getting on a call.
Thankfully, most people are accustomed to hearing pets and family members in the background now that so many people work at home. Still, you want some semblance of quiet to help you focus. That's where a good pair of noise-canceling headphones come in.
Newer headphone models also come with features that limit background noise. Using them with computer applications that let you blur the background of your camera means you can draw attention to your face and what you're saying.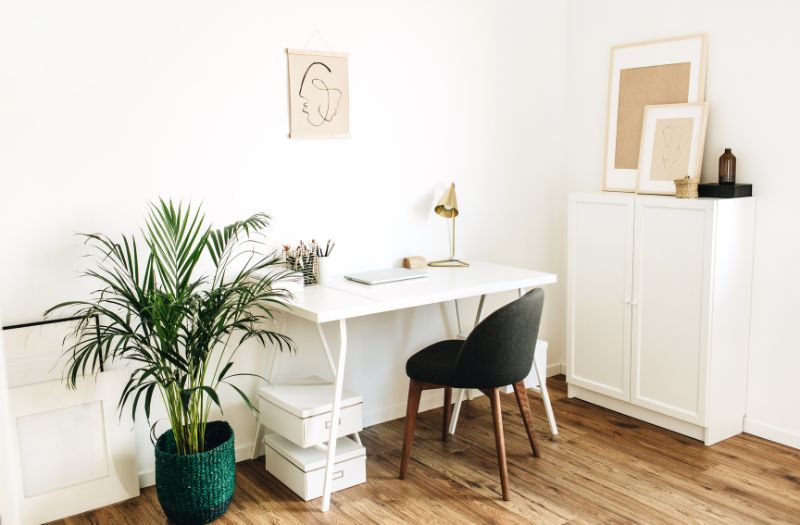 How to Create Space at Home for an Office
You may need to make room for your home office if you get tired of working on the couch. Clearing out space isn't always easy, especially if you're in a small house or an apartment. If you've got some extra storage space at home, you can move a dresser or a chair to make room for your new office.
You can also rent a self-storage unit to manage your space better. With a storage unit, you can keep things like bikes, toys, sporting equipment, exercise equipment, and other items that take up valuable room. There are probably storage facilities in your area close to where you live, so grabbing what you need is never too hard.
A storage unit can make life much easier if you're self-employed or perform operation work that requires managing inventory or boxing and shipping. Keep supplies and inventory in the unit, and grab what you'll use whenever you need to resupply.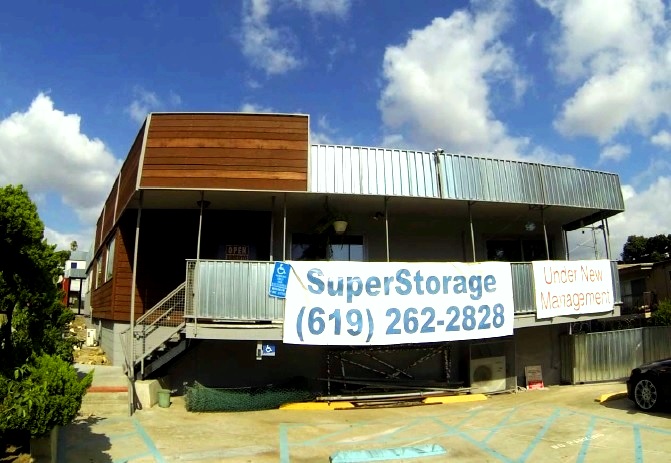 If you're looking for a storage facility to store your belongings, SuperStorage San Diego has got you covered in this department. Here at SuperStorage San Diego, we offer a wide range of unit selections and top-notch security. To learn more about our self-storage facility, please check out our website at https://superstoragesandiego.com/.