Let's be honest, we all have that one guest room in our home that we've converted into a "storage unit" over the years. You know, the one where you store toilet paper rolls, cleaning supplies, fold up tables/chairs and even Amazon cardboard boxes. Don't you think it's about time to put that room to good use, perhaps an in-house office? Did you know that having a dedicated home office space is becoming the new must-have room in most households? According to Global Workplace Analytics, there has been a 103% increase in people working from home since 2005 and that's among the non-self-employed. So if you're among the percentage of people who are working from home part-time or even full-time, you may want to know more about how to turn that guest room into a home office. Let's get started!
This may seem like a no-brainer but the number one issue to deal with when working from home is distractions. Whether it's the pets, the TV or even household chores – there's probably going to be something occupying your mind besides work. To help with distractions, it's best to set up your office away from any TVs. If possible, finish your household chores the day or night before. The key is to make it a habit and to treat your in-house office like you would at work. Strictly professional with the utmost discipline. With that said, it's also important to keep the same routine you would do if you were going to work. To just name a few, I'm talking about getting up early in the morning and actually dressing up like you would if you were to go to work. In other words, that means you must resist the temptation of rolling out of bed and working in your PJs. It's important to treat your in-house office with respect to work, otherwise, distractions and procrastination will follow.
Believe it or not, the key to staying alert and staying productive is good lighting. Whether you prefer natural lighting or artificial lighting, find out which works best for you. If you're looking to set up your office near a window, chances are you're looking to illuminate your room with natural lighting. If so, keep in mind that the sunlight's point of entry through the window is largely dependent on the time of day. For instance, when it hits noontime, the sunlight may penetrate through your window and reflect off your laptop to create an unsightly glare. This may or may not be distracting. There's also the off-chance the sun might decide to call in sick from work. If that's the case, try a desk lamp that closely resembles sunlight. Now if you prefer a more controlled setting then artificial lighting would be the most ideal choice for you. However, you may see an ever-so-slightly increase in your electricity bill, to say the least. This controlled lighting option gives you the freedom to position your light source to even the color displayed. This may take some trial and error to determine which type of lighting works best for you. Needless to say that having the right type of lighting is going to be essential to staying alert and staying productive.
This may also seem like a no-brainer but trust me when I say this, this happens far too often than not – loss of internet connection. Nothing is more frustrating than encountering a bad internet connection in the middle of your work. It can either slap your motivation across the face or slam the brakes on your work momentum and spiral you down the road of frustration. Both of which will completely destroy your productivity in no time. So, if your work requires an internet connection, I think it would be best to invest in proper internet equipment. Cough up a few extra dollars and save yourself from a world of headaches.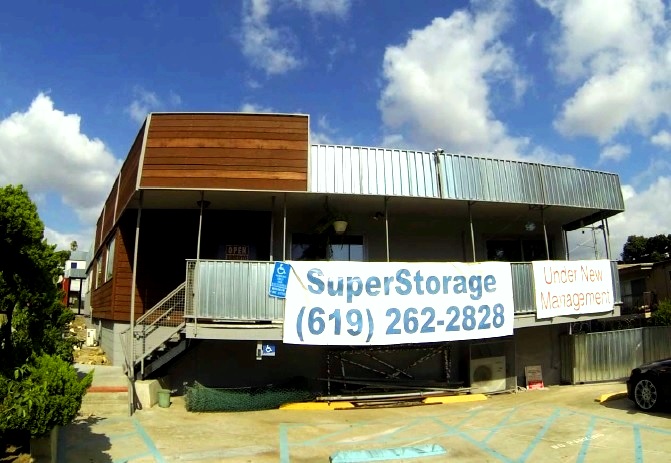 If you're looking for a storage facility to help make your in-house office dream come true, SuperStorage San Diego has got you covered. Declutter and transform your guest room from a "storage unit" to an in-house office today! Here at SuperStorage San Diego, we offer a wide range of unit selections to accommodate your every need. To learn more about our self-storage facility, please check out our website at http://superstoragesandiego.com/.